The Role Of A Good Real Estate Agent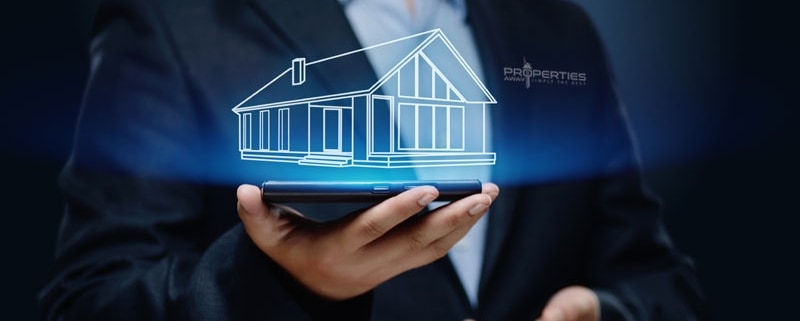 Ever wondered what a real estate agent job really entails and how to spot a good realtor from among the millions currently flooding the market? If yes, then this article is the answer to your questions. In truth, the only way to identify a real estate agent who possesses the skills and character to effectively and satisfactorily sell a property is by knowing the roles that good agents always have. Right here, we would be pointing out those roles to you. However, firstly let's take a brief look at who a real estate agent really is.
Who Real Estate Agents Really Are
Let's not kid ourselves. Selling your home or any property for that matter is not a walk in the park. However, this is where real estate agents step in. When it comes to selling properties, they make the process easier. They act as market reporters and provide you with their wealth of professional experience and advice on the value that your property would have on the market. They also give you tips on effective ways to contact your potential purchasers. The extra cash you will make from getting a good value for your property, having a good marketing plan and selling your home in the shortest possible time far supersedes whatever amount a real estate agent would charge you for his or her services.

Roles And Services Provided By A Good Real Estate Agent
• They Work With Prospective Clients And Buyers:
When real estate agents work with prospective buyers and clients, they don't just take them around to evaluate properties. They put in a great amount of preparation towards ascertaining clients and buyers needs, gathering relevant information to assist buyers to make the right decisions and finding well-suited properties. They also make available a realistic appraisal of the market and they advise clients on the most suitable method of sale.

Going on, while real estate agents are tidying up their end, individuals with properties to sell should list their properties and schedule open houses. Good agents would be sure to attend open houses and look at home listings in order to ascertain their price range, and locations and then link up interested buyers to them.
• They Efficiently Market Your Property
To have your property sell effortlessly, you have to engage in active marketing. Good real estate agents help you get your marketing needs sorted. They assist you in creating an efficient marketing plan and they guide you through the implementation. Furthermore, good agents put up signposts with approval from the clients and they also make use of the platforms such as local market places, real estate pages webpages, and social media, the likes of Facebook, YouTube, and Instagram. These promotional acts would definitely pull in a good number of buyers to check out any property they have been hired to sell.


• They Have Sufficient Knowledge About Your Local Area
Firstly, selling your home in one area and relocating to another area is not exactly an easy process and a good real estate agent would understand that. In line with that, such an agent should be able to sort the process out for you by providing effective relocation services. What's more, he or she should be familiar with your local area. They should have in-depth information about pricing, demographics, schools, public transportations, crime statistics, parks, and recreation, proposed and current laws together with statutory authority requirements that govern real estates in the area where the property of interest is located.
• They Properly Draft Agreements
When selling or buying a property, nothing would give you peace of mind like knowing that everything has been sorted out legally. This entails every term being properly drafted into an agreement. In line with that, a good agent should ensure that financial commitments and obligations are properly written down in the right forms and that the parties solicitors are given all the information they need to wrap up the sale. The exact agreement reached between the parties should be expressly stated and the agent should ensure that copies of the agreement are signed by the parties after which each party should hold onto a copy.

• Actively Networks For Future Opportunities
For a real estate agent to be classified as skilled, then he or she must have the ability to network for future business opportunities by following up leads. Any business deal they receive, they would then work towards keeping their customers satisfied in order to receive referrals and boost their reputation.

• Attends To Questions After A Sale Has Been Concluded
For good real estate agents, their relationship with clients doesn't come to an end after a deal has been concluded. They still keep in touch with buyers and sellers and if any detail has been overlooked during the course of transacting, they take it upon themselves to brush things up and reply to whatever query that may arise. Additionally, they can attend to legal issues, property taxes, and any other issue just to make sure you have premium quality customer care.
On a final note, while there may be a good number of Realtors out there, for you to get maximum satisfaction when buying or selling a property, you need to engage the services of a good agent. To know which agents are especially skilled, you should be well acquainted with the roles of a good realtor. To assist you, In this article, we have discussed the roles of a good estate agent.
Are there unresolved questions? Let's figure it out
https://properties-away.com/wp-content/uploads/real_esate_agent_koh_samui.jpg
533
800
Valerié Valerie
https://properties-away.com/wp-content/uploads/properties_away-_logo-300x95.png
Valerié Valerie
2019-06-30 15:28:45
2019-08-27 09:18:29
The Role Of A Good Real Estate Agent