Rent out property in Thailand?
Many owners are concerned with the question: Can I legally rent out Property in Thailand? Many of them do not know to make it in the right and legal way or create their own rule. No one ever tells you the challenges associated with having multiple homes. Watching the actors on the big screen always make it seem so easy and effortless however this is not the case. Real estate all over the world can be a bit sensitive without a right understanding of how it really works.
Do you own property that you wish to rent out? Or do you own two homes? Usually having two homes could be a financial burden and very scary because you would have to pay two mortgages and this can be quite tasking no matter your level of income.
Generally, real estate appreciates over time so it is definitely a good investment. You could resell or just rent it out and still get returns on your investment. For a place like Thailand which is growing with people and opportunities, real estate is a welcome development. However, renting out the property should be done with the right professionals so as to get it right. A few things should also be taken into consideration.
Rent out Property in Thailand – Preparation
When you want to rent out a property, you need to put efforts into making the property habitable and appealing. Usually, when the economy is low, a lot of properties go on rent so people have a lot to choose from and this creates competition. Putting your property in good shape gives you an edge over the rest. The facilities and appliances also need to be in good working condition. This means the heater needs to be working and the air conditioning and light bulbs should work too. Little things like doorknobs should also be fixed and ready. Basically, the house should be overhauled especially if it has been left vacant for a long period of time.
Set realistic rent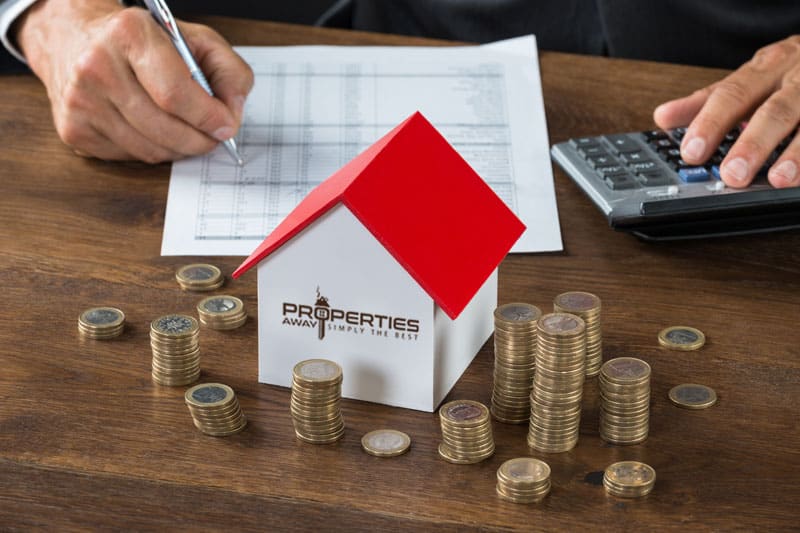 When looking to rent out a house or condo, you need to set reasonable and realistic prices. The rent you arrive at should be commensurate with the rates in the current location and market. First of all, you would need to research on the rates available for condos or apartments in your location and then consider the furnishings in yours. If for example your house or condo is fully furnished, then the price will definitely differ from those that are not furnished. That way you can have extra value on rental. You, however, need to make sure that your price is not over the bar. People usually look for the best deals so they do not feel cheated so aim for average rent. It should not be too low but not too high either.
Hire the right professionals
Renting out your space can be tough without the right pair of hands. You need to hire a trusted estate agent. Someone who will assist you to navigate through the process. You will need to market your property and subsequently screen tenants to determine who is right. You would also subsequently need a property manager to keep you abreast on the state of the property. You would need help to hasten the process.
You would also need to hire a lawyer. This is necessary so that you can legally secure your interest in the property through your agreement. Your lawyer will see to it that the necessary clauses and covenants are included in your rental agreement. It will also save you time and money in the future if there is a breach of contract by your tenant.
Rent out Property in Thailand – Furnishing
Where you intend to rent your property short term or even long term it is advised that you stick to simple furnishings. This is so you can easily match if you want to redecorate. With simple furnishings, you can add the value to your rent and it won't break anyone's budget but where your furnishing is complex and expensive, renting your apartment out at a lower price might not bring you value for your furnishings. Furnishing your apartment will attract tenants from other parts of the world who would not want to go through the stress of decorating a home. So try to keep it simple but valuable.
Homely
Try as much as possible to make the apartment or condo feel like home. This would include hanging up paintings or putting rugs in the sitting room and choosing furniture that blends with the setting. All these would make the tenant feel at home. You could even add kitchen supplies or books to add a more personal feel.
Create Space
This is one of the things that homemakers and landlords often neglect. No one wants to come into a house with tons of abandoned magazines or magnets up on the fridge or waste lying around. Try as much as possible to clear them all out. This will induce a good review by your tenant and will create a perfect living space for your tenant.
Take Perfect Pictures
After you have done all you can, the furnishings, the decoration and basically everything needed to make the house habitable, you would need to take perfect pictures of your home so that you can attract tenants. It might be okay to take pictures with your phone but a professional photographer will know the right angle to take the photos and the right lighting. This is exactly what you need.
Rent out Property in Thailand – Negotiation
You would need to give leverage for negotiation. Your tenant would want to feel he is making the right decision too and so would need to negotiate. You should allow that. Most times if it's a long term tenant, shading a few numbers off your initial asking price in return for keeping the tenant for years is better than leaving your property vacant for a month or two. You would need to give room for negotiation.
Renting a property in Thailand can be challenging without the right people or knowledge. It would involve a lot of research and choosing the right professionals so you do not end up at a loss. So to answer the question in bold, yes with these tips you can rent out a property in Thailand and you can be sure of doing it right.
Any Questions about rent out property? 
https://properties-away.com/wp-content/uploads/properties_away_renting_out_property_in_thailand.jpg
533
800
Valerié Valerie
https://properties-away.com/wp-content/uploads/properties_away-_logo-300x95.png
Valerié Valerie
2019-05-01 14:30:39
2019-05-01 15:45:47
Rent out property in Thailand?